Using the Agency Discover tool to find and connect with Edvisor Agencies.
Once you have added your Profile Essentials, it's time to start connecting with Agencies using the Discovery Tool*.
*This feature is available to users on the 'Edvisor PRO' plan.
---

Discover New Agencies

Look for the +New Agents button in the top right corner once you are logged in. Look for:

This tool allows you to browse all the active Agencies on the Edvisor network by Recruiting Country, Study Destination, Program Type, or by Name.
Once you have set the filters, click to browse the agency network results.
This is an example of how they will be displayed (filtering by agency name):

---


Click 'More Info' to view additional information before connecting with the agency: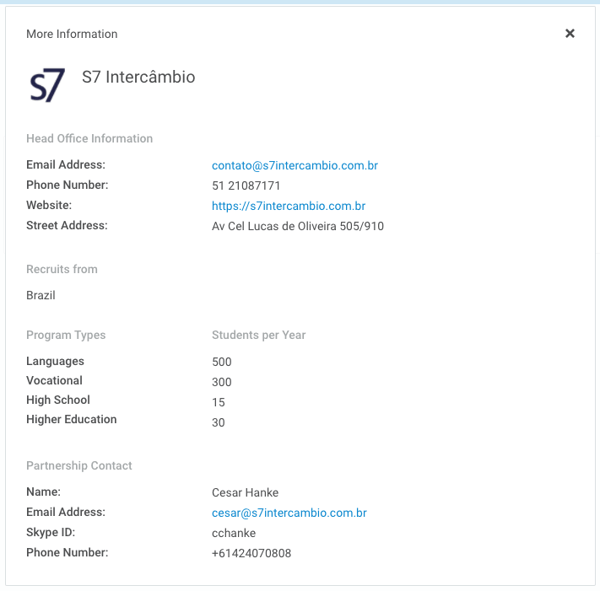 ---

Adding New Agencies (Requesting to Connect)

Once you are ready to send a connection request to this agency through the platform, you can click

and it will take you to the next window: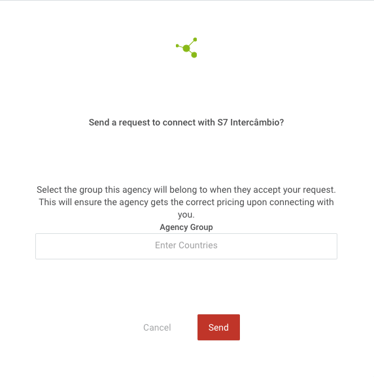 If you have created Agency Groups, assign the Agency here, or leave this section blank. Hit 'Send'.
---

To view your sent requests goto the 'Manage Agencies' page, and click on the +Add Agency button.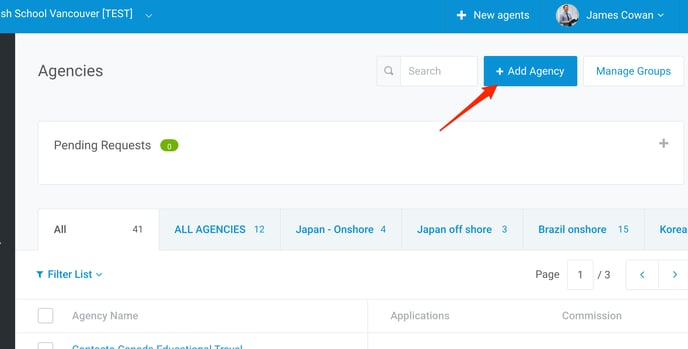 Then, click on 'Pending Invites'. From here, you can re-send any request that is pending.
---
Adding New Agencies (Incoming Requests)

For each incoming request from an Agency, you will get an email and in-app alert. To review them, and respond, goto the 'Manage Agencies' page.
The 'Pending Requests' bar will appear with a number indicating how many requests you need to respond to.
Click on the '+' symbol to expand the list, where you can view 'More Info' about each Agency.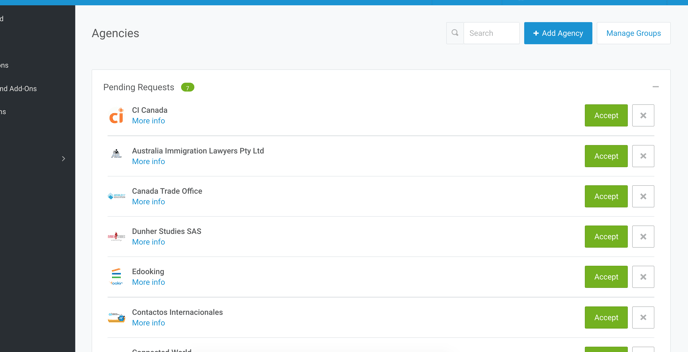 Respond by clicking 'Accept' to connect immediately, or 'X' to deny the request. Agencies will only be notified of successful connections.