Give your quotes page a unique look and feel with these customization tips.
Your quotes page is an essential part of your website, and it should reflect your brand's values and aesthetics. Fortunately, customizing your quotes page is easy with the tools available to you. Here are the steps you can follow to customize your quotes page.
Banner Section
The banner section is where you can upload an image, title, subtitle, and description to provide users with an idea of what your page is about. You can also add a call-to-action text button and a video URL for users to link out to.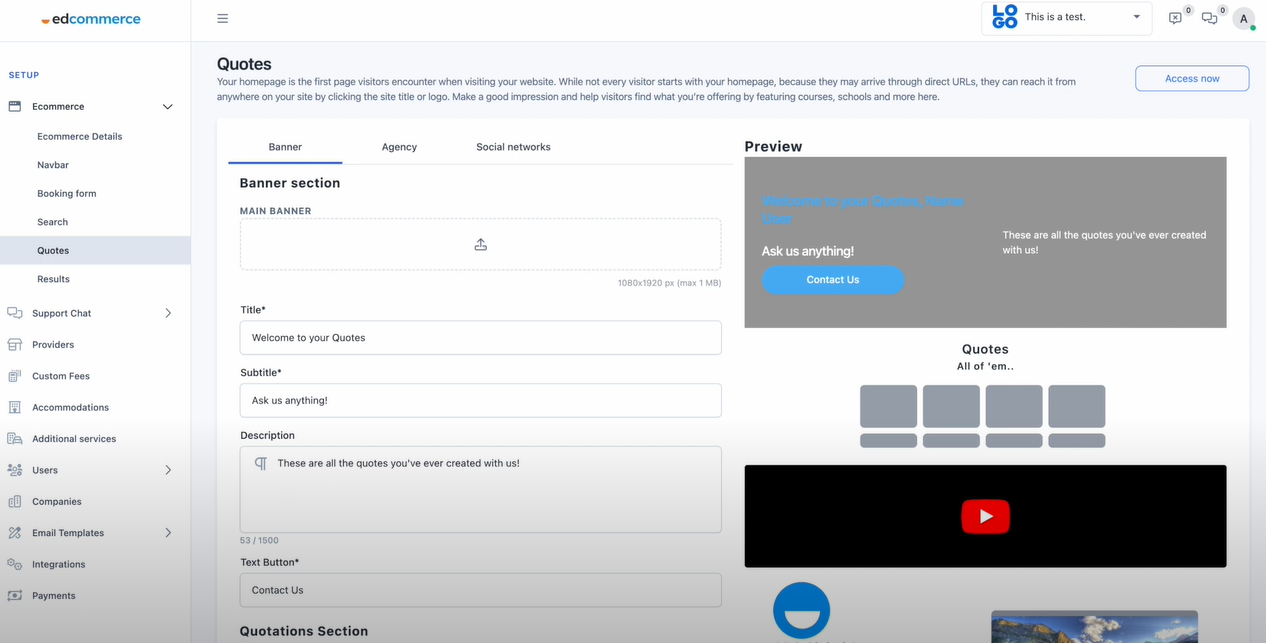 Agency Section
In this section, you can provide information about your agency by uploading your logo, agency name, tagline, and a little description. You can also add extra sections for awards and highlights about your agency.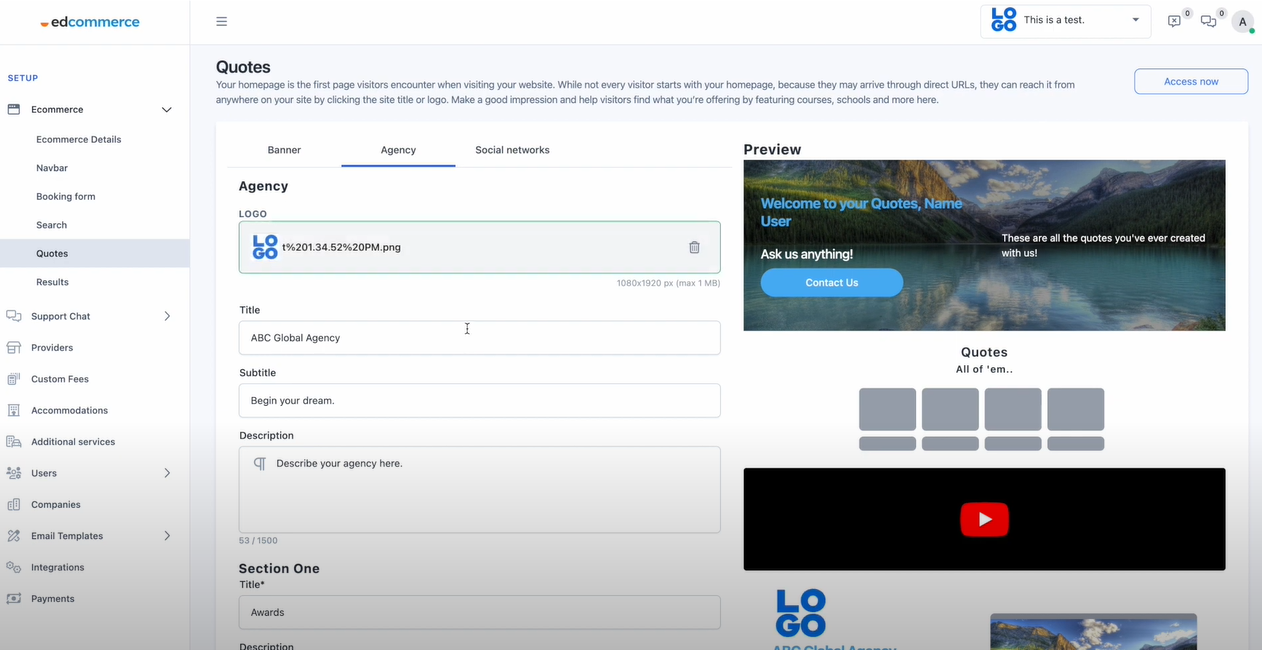 Contact Us Section
The contact us section is where you can add your contact information, such as your email address, phone number, and address. You can also add images under the awards section and carousel to give a visual representation of your achievements.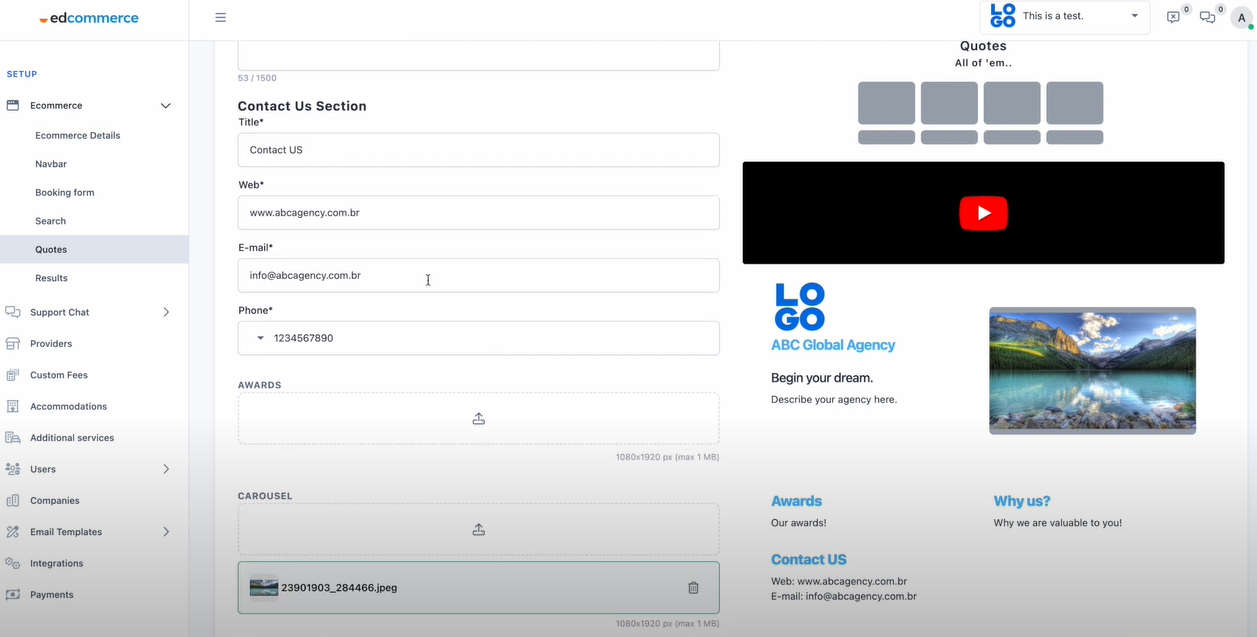 Social Networks Section
The social networks section is where you can add all of your social media platforms to make it easier for users to connect with you.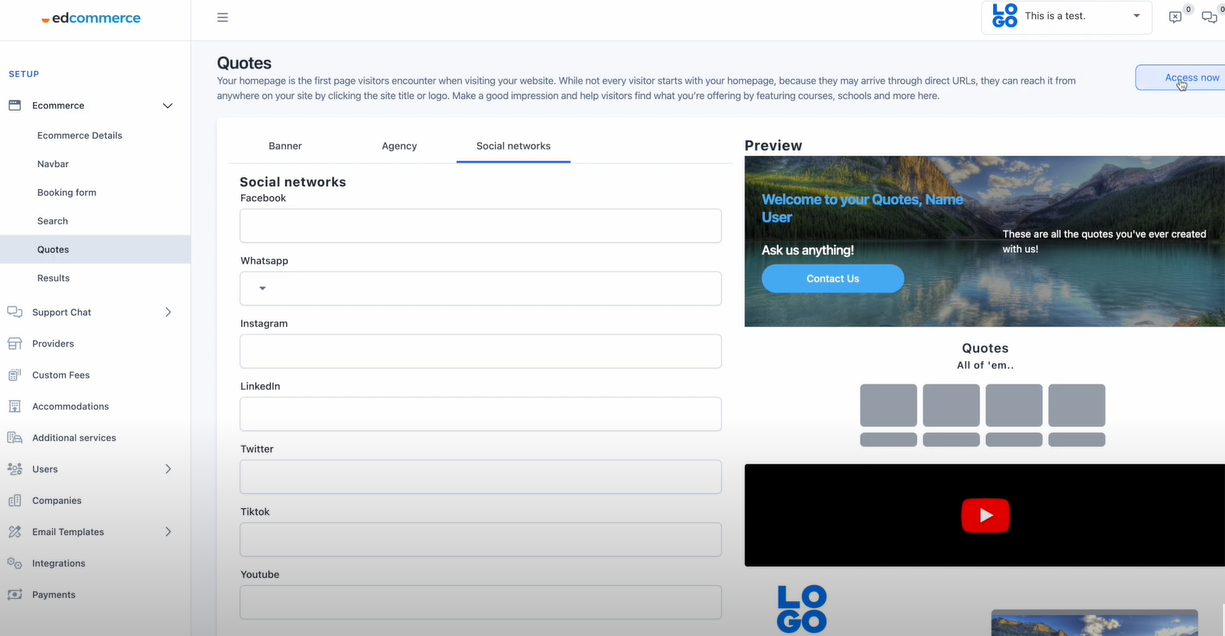 Preview and Save Once you have made all the necessary changes, click on "Access Now" to preview the live site that your users would see. If you are satisfied with everything, simply scroll down and click "Save."
In conclusion, customizing your quotes page is a simple process that will help you showcase your brand's identity and make your website more user-friendly. So go ahead and try it out!