School: Settings
Step by step guide on how to edit your account settings.
To be able to edit the school settings (Campus Name, Address, Email, Phone Number, and more), go to the top right and click on the name of the school.
If it is your first time using the account, look for your account name in the top right corner.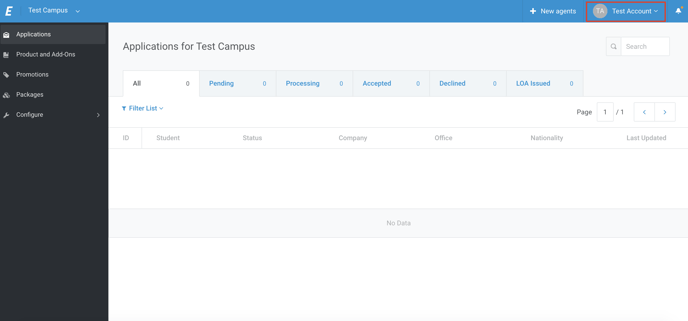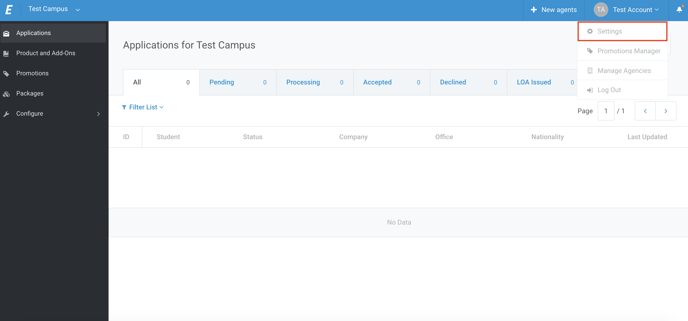 On Settings, there are 4 sections: Personal, School, Team and Campus.
If you still have any questions about your school settings, please do not hesitate to contact us.