Edvisor Recruit: Why do I see the "We have some billing problems" page?
To use Edvisor Recruit you may be required to have a credit card on file. Learn more why you see this page in this help article.
You may see this page when either:
Your trial has ended and Edvisor Recruit has no credit card on file;
Edvisor Recruit has a credit card on file but failed to charge it for consecutive times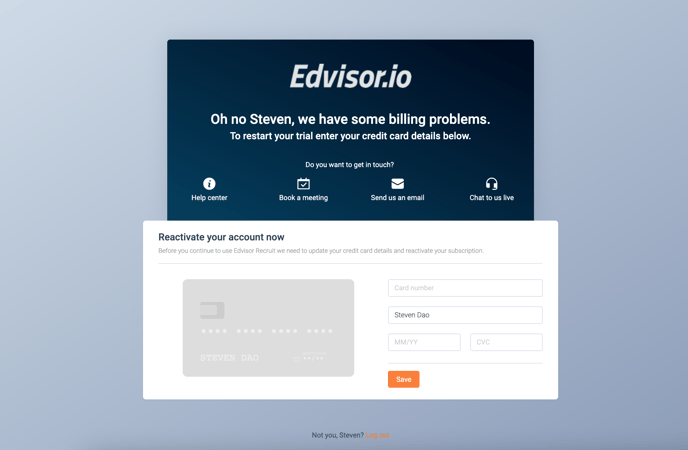 What to do?
To continue, you will need to add your credit card. If you prefer you can book a meeting with your Account Manager or contact our Support Team by live chat.