Did you know that you can create filters in the notifications of the applications in Edvisor?
To start, if you want to receive notifications to your email about new applications in your Edvisor account, you must have the following option selected in your personal settings:

In case you don't want to receive notifications, all you have to do is deselect this option.

---
Since we have selected to receive notifications, let's continue with the fun part.
You can customize your notifications using the following filters: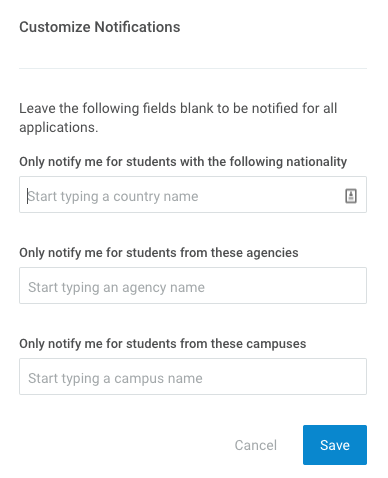 Only notify me for students with the following nationality: Select the nationalities of the students for whom you want to receive notifications to your personal email.
Only notify me for students from these agencies: Unlike the previous filter, this option allows you to create filters in your notifications based on the agencies that send you applications.
Only notify me for students from these campuses: This is the option you are looking for in case you only want to receive notifications from a specific campus (if your school only has one campus, it is not necessary to select it)
These filters are not exclusive, you can combine them to only receive the relevant notifications.
In the following example you will find that we have occupied all the available sections: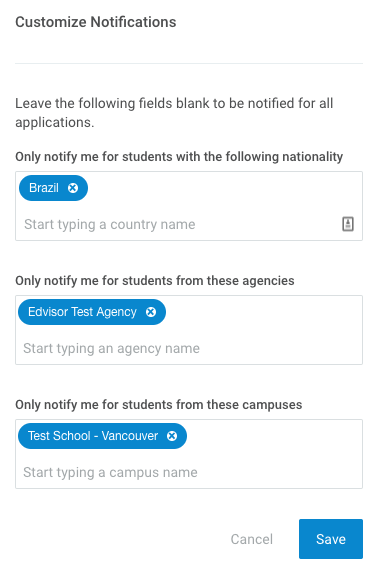 This user will only receive notifications from new students from Brazil sent by the Edvisor Test Agency to the Test School - Vancouver campus.
Note: Notifications are per user, the modifications you make will only apply to your account.