Adding and updating your promotions
Schools: Promotions Requirements
In this section, we must select the nationalities of the students to whom this promotion will apply, the age of the students for whom it will apply, the type of visa required and the student's location.
Select Nationalities: Select the nationalities to which this promotion applies.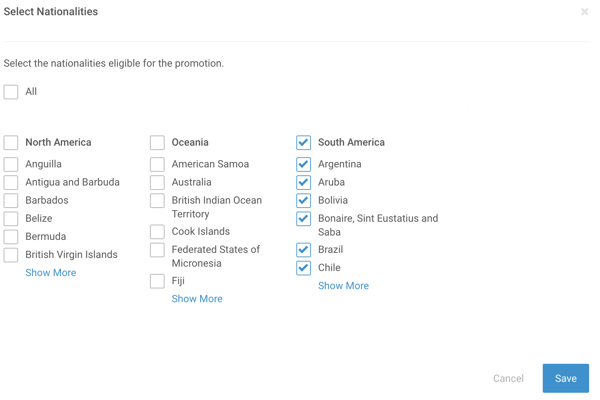 Set Age: Select the minimum and maximum age of the student for this promotion to apply.

Select Student Visa Type: Select the student visa type(s) eligible for the promotion.
Note: If this section does not apply to your promotion, you can leave it blank.

Student Current Location: This option allows you to choose if your promotion will apply to Onshore, Offshore students or if it is irrelevant for the promotion.

Any questions? Please contact us at school-success@edvisor.io