Edvisor Recruit: Adding Your Own Agency Services
Learn about adding your own custom Agency Services to include on quotes, invoices and sales.
Go to 'Agency Services'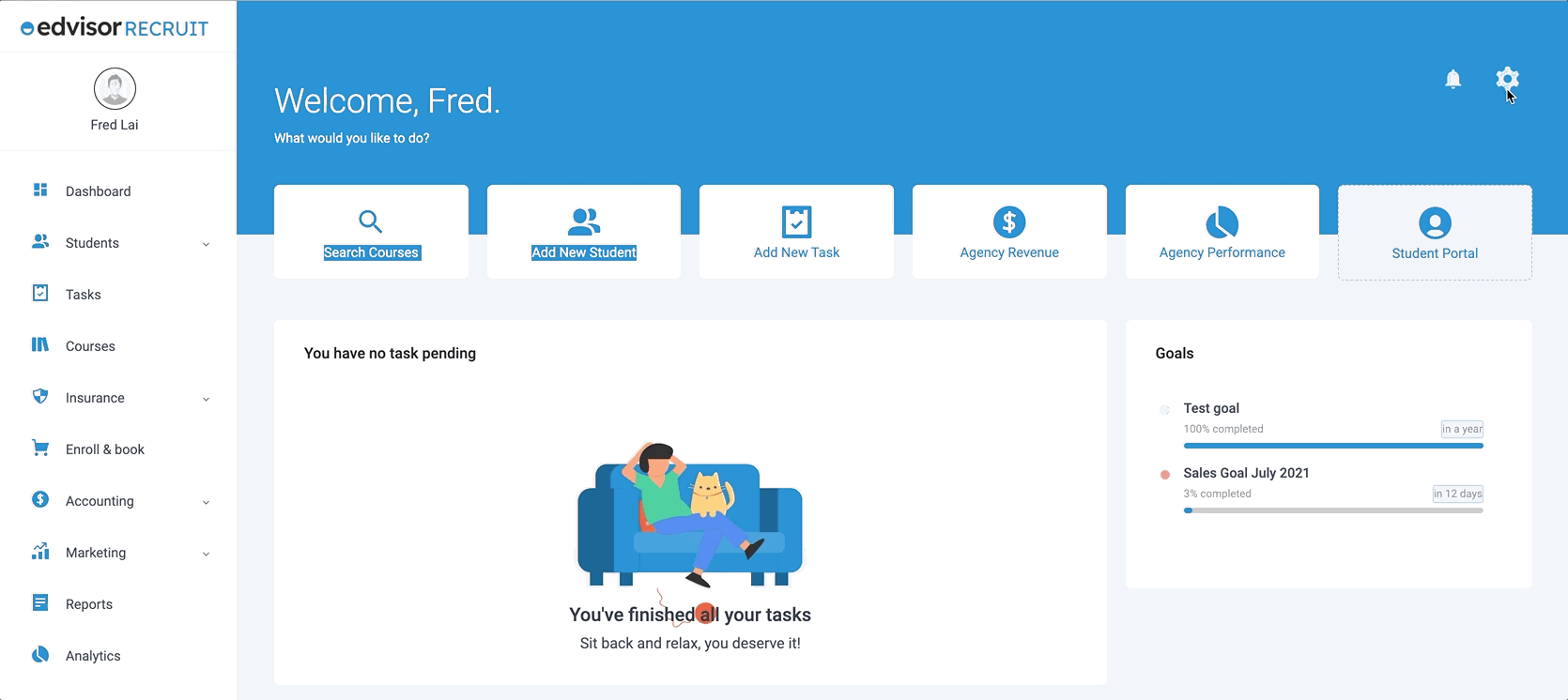 With Agency Services, you can offer custom service products alongside schools on quotes, invoices, and payments. They can be assigned by location and included by default on all quotes.
Information
Include the name and price of the service you want to save.
Internal Notes
Add notes about this service that you want to share with your colleagues.
Additional Settings
Set the visibility of your services by location, office, and course type.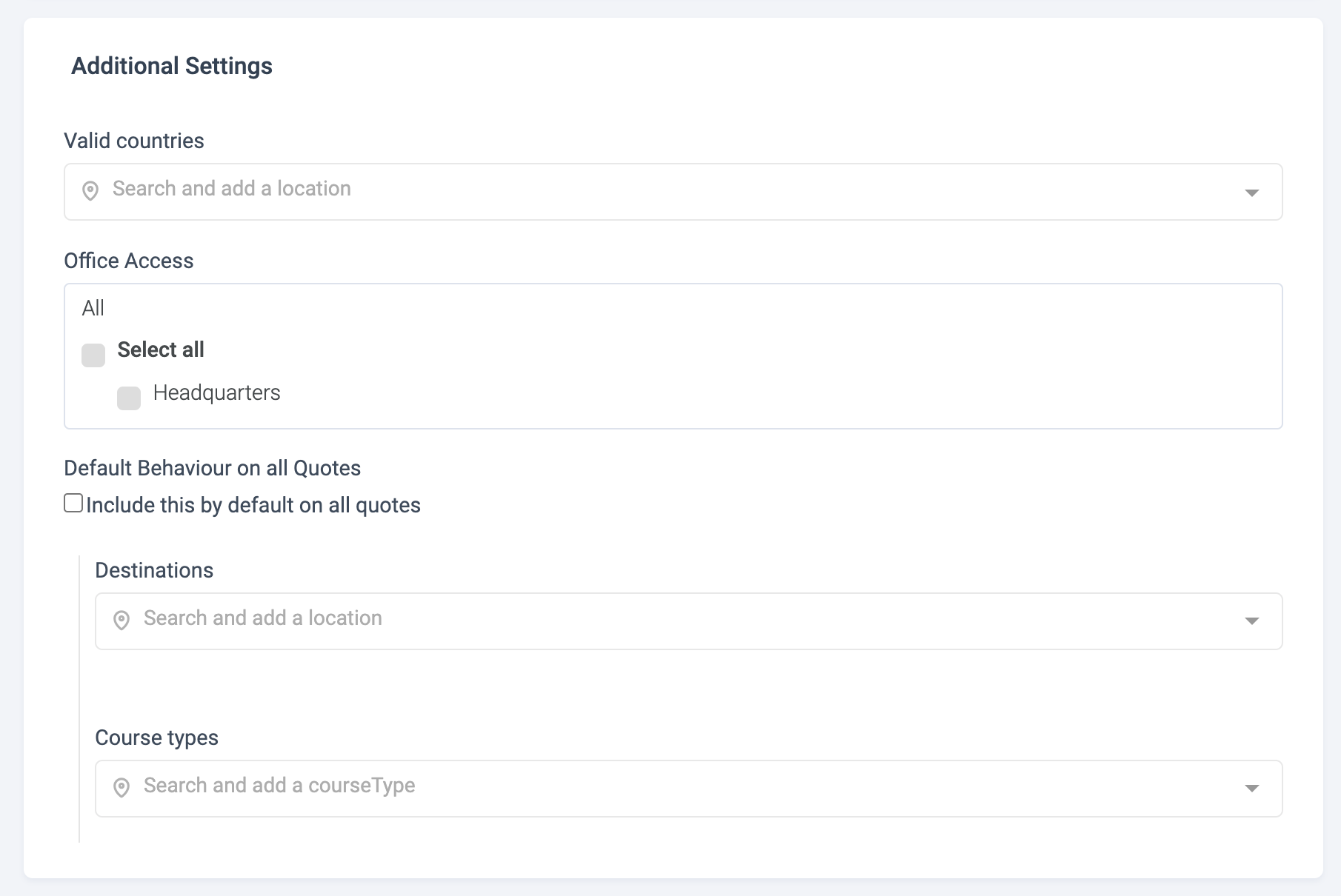 When adding your services on quotations, look for the 'Agency Services' tab in the popup (below: editing a quote):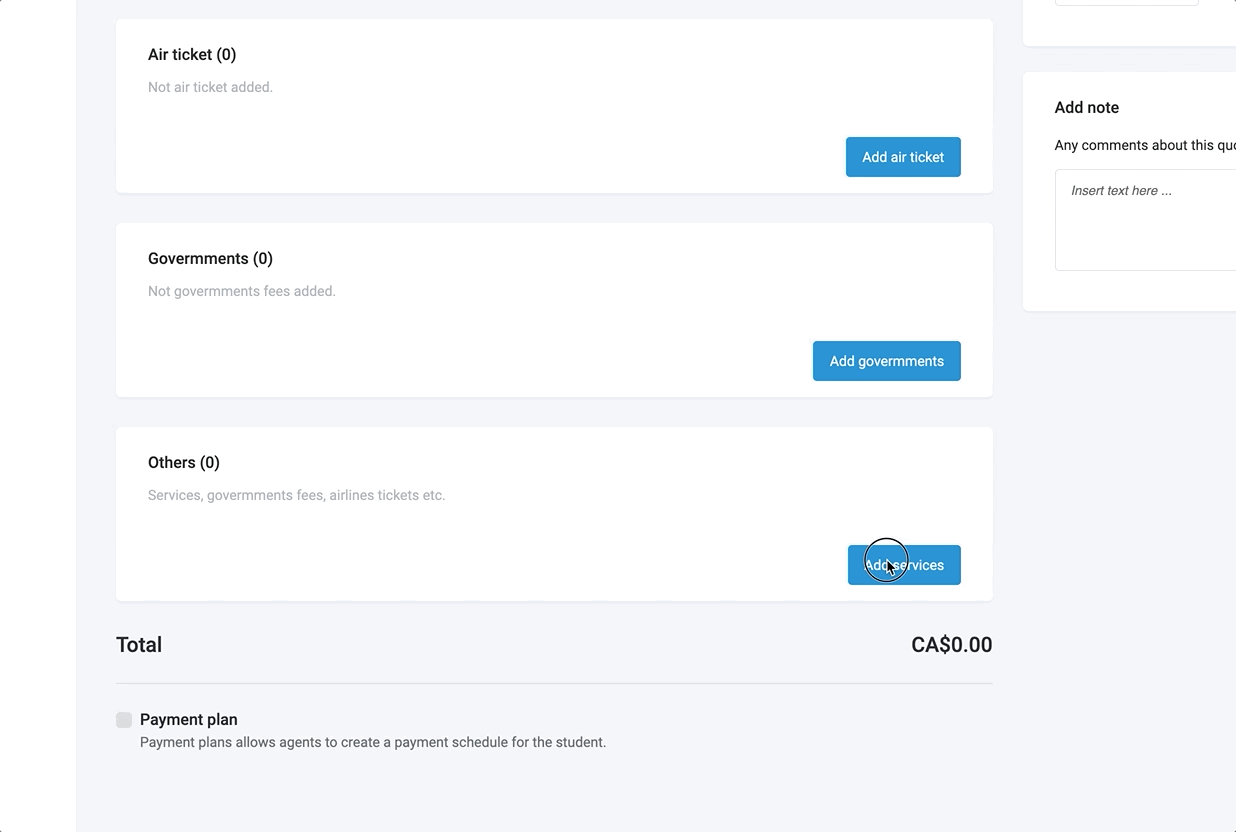 NEXT: Importing Students