Edvisor Recruit can connect to your email provider, so you can send and receive emails right from Edvisor Recruit.
This feature is available as Beta. If you don't see this feature in your account, ask your account manager to activate the feature for your agency.
Connect a personal email to HubSpot to send one-to-one emails from Edvisor Recruit's CRM, save email replies from your students, and access your inbox right from Edvisor Recruit. By connecting your personal email, you give Edvisor permission to send emails to your students and leads using your company's email servers. Some Edvisor tools require a personal email connection. You can connect multiple personal emails to Edvisor that your user can use to send emails.
Before you get started
Below find definitions for terms relevant to the email connection process.
| | |
| --- | --- |
| Term | Definition |
| Email account/address | The email address that you use to log in to your email client and send emails to your contacts, such as your company email address (your.name@edvisor.io). |
| Email client | The application that you use to access your emails. In some cases, your email client can be the same as your email provider (i.e., Gmail is an email provider and an email client). |
| Email provider | The service, such as Gmail or Office 365, that lets you send and receive emails. |
Supported email providers
We support multiple email providers. Some are very well know, like Gmail, Office 365, and Yahoo. But if you use a different email provider, not shown in our list of email providers, you can still connect to Edvisor Recruit.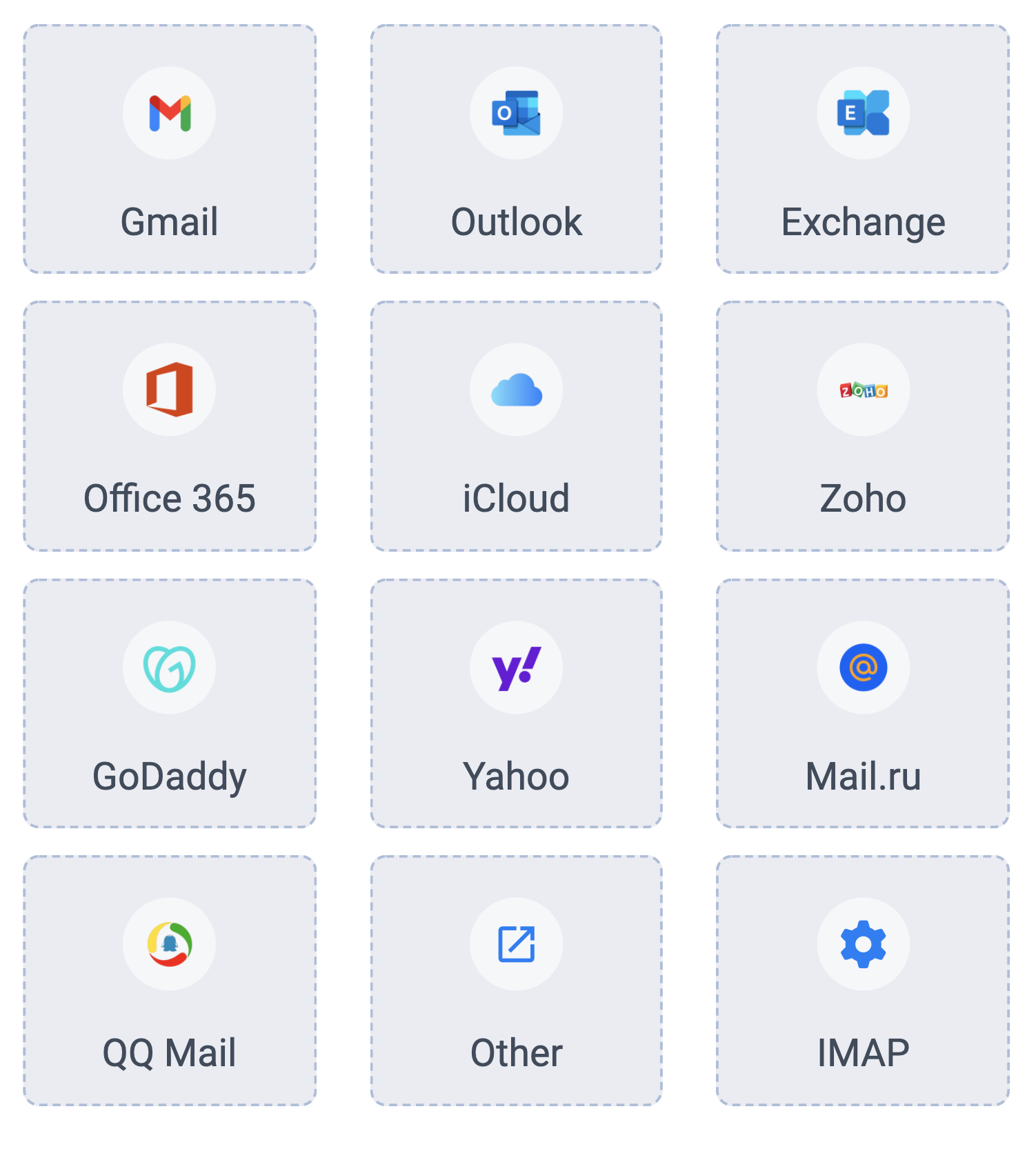 By using the IMAP connection, Edvisor is capable of connecting to pretty much all email providers. Check this article for more information and how-to steps.
Popular email providers
Here we list the most popular email providers, you can click on it to learn how to connect your email to Edvisor. Alternatively, you can always use the IMAP connection.
What can you do once you connect your email
Email is still one of the most popular ways of interacting with students and leads. When you connect your personal email to your account on Edvisor, you will be able to:
Send emails to your leads and students;
Automatically store all emails sent and received by your students in their profile;
Manage your inbox directly on Edvisor Recruit;
See your inbox by filtering only by emails sent/received by your students.